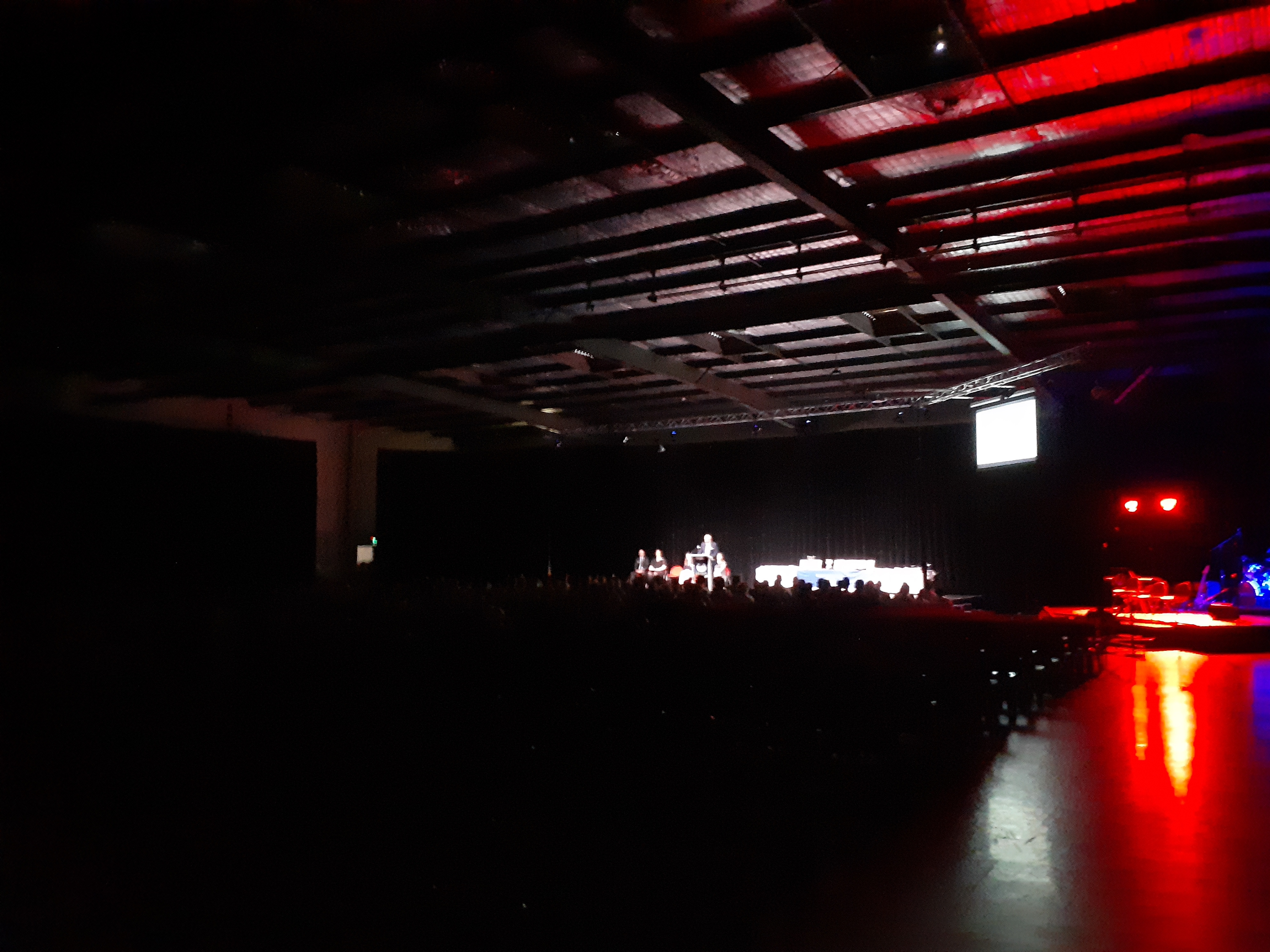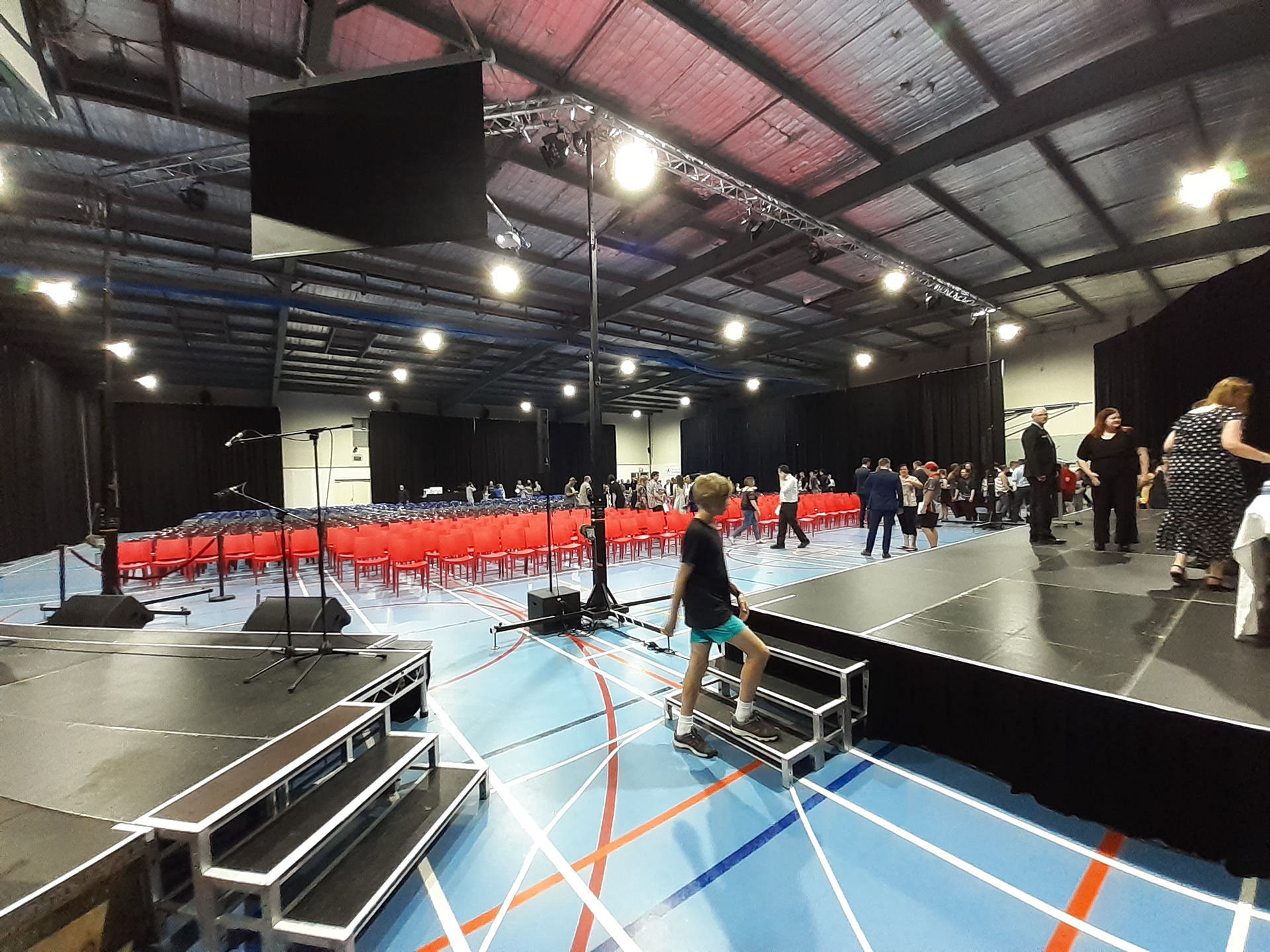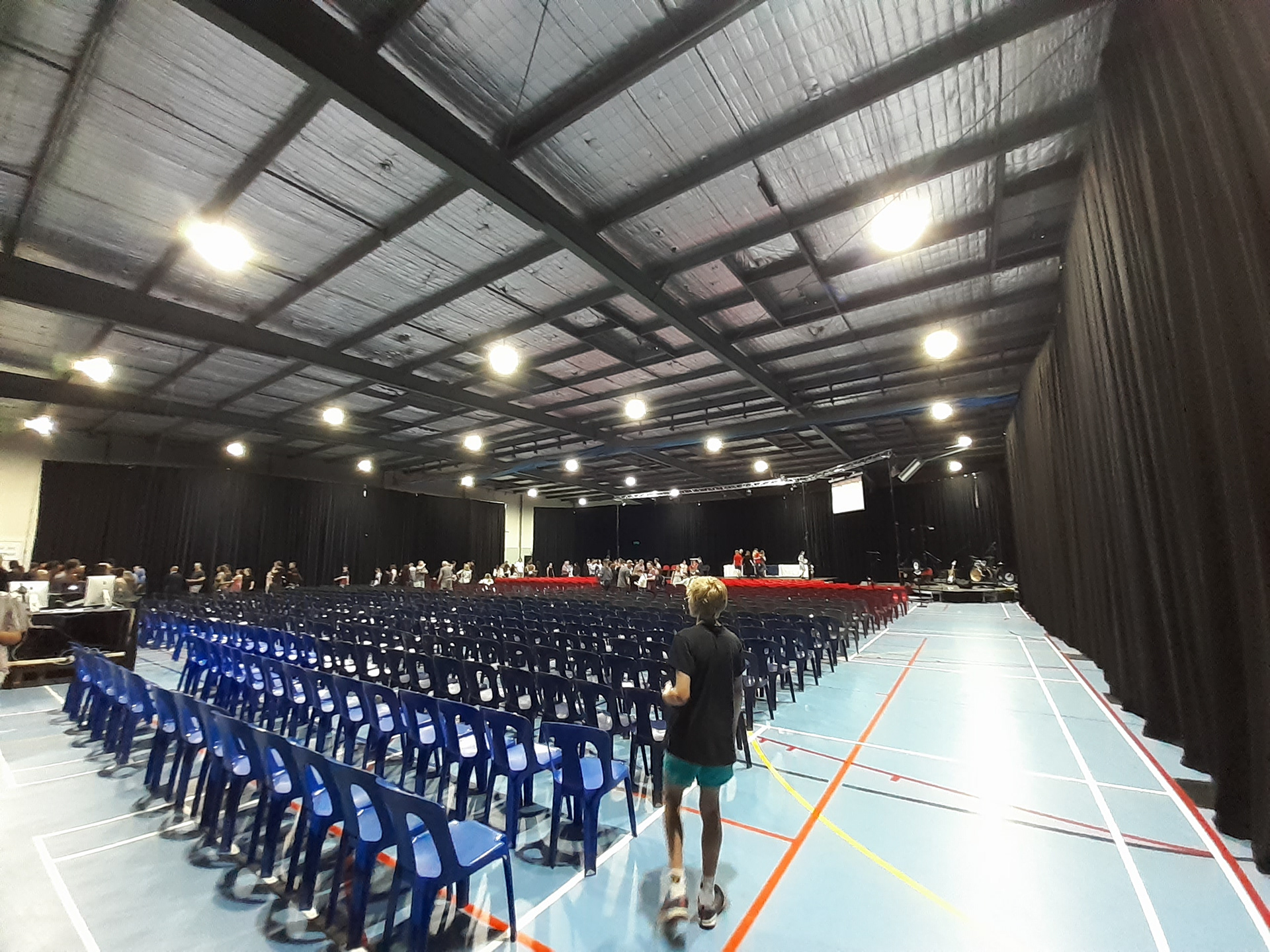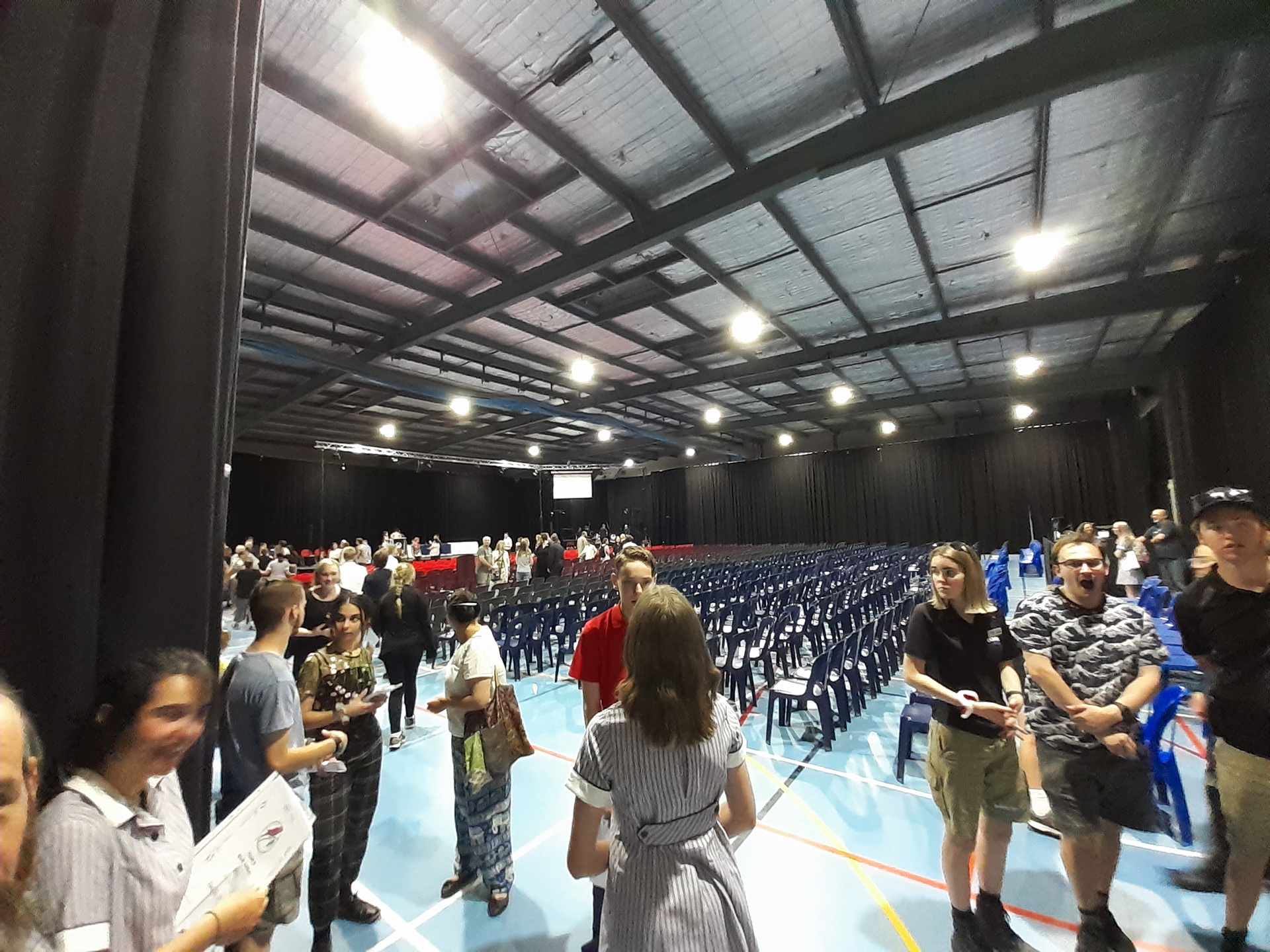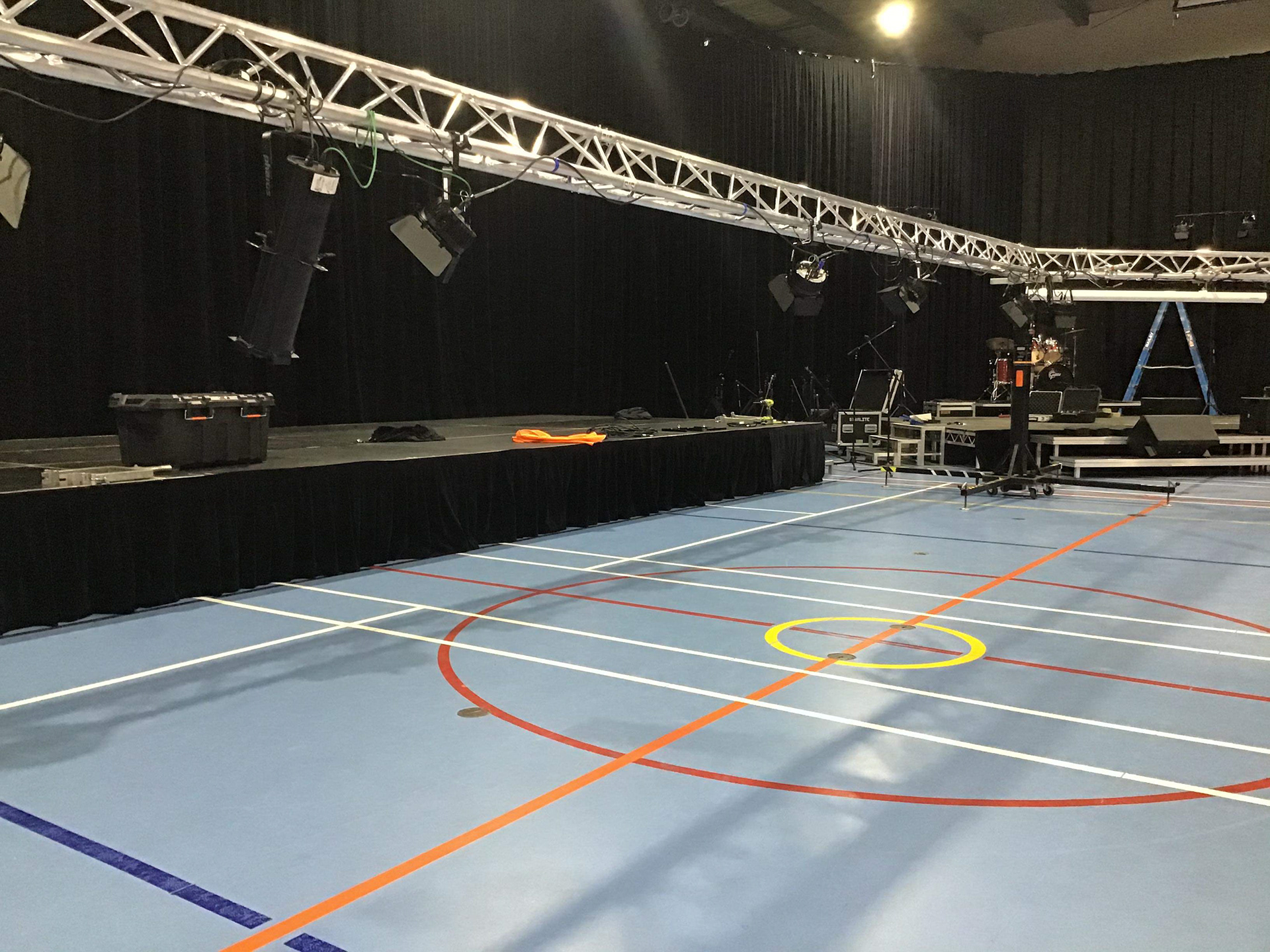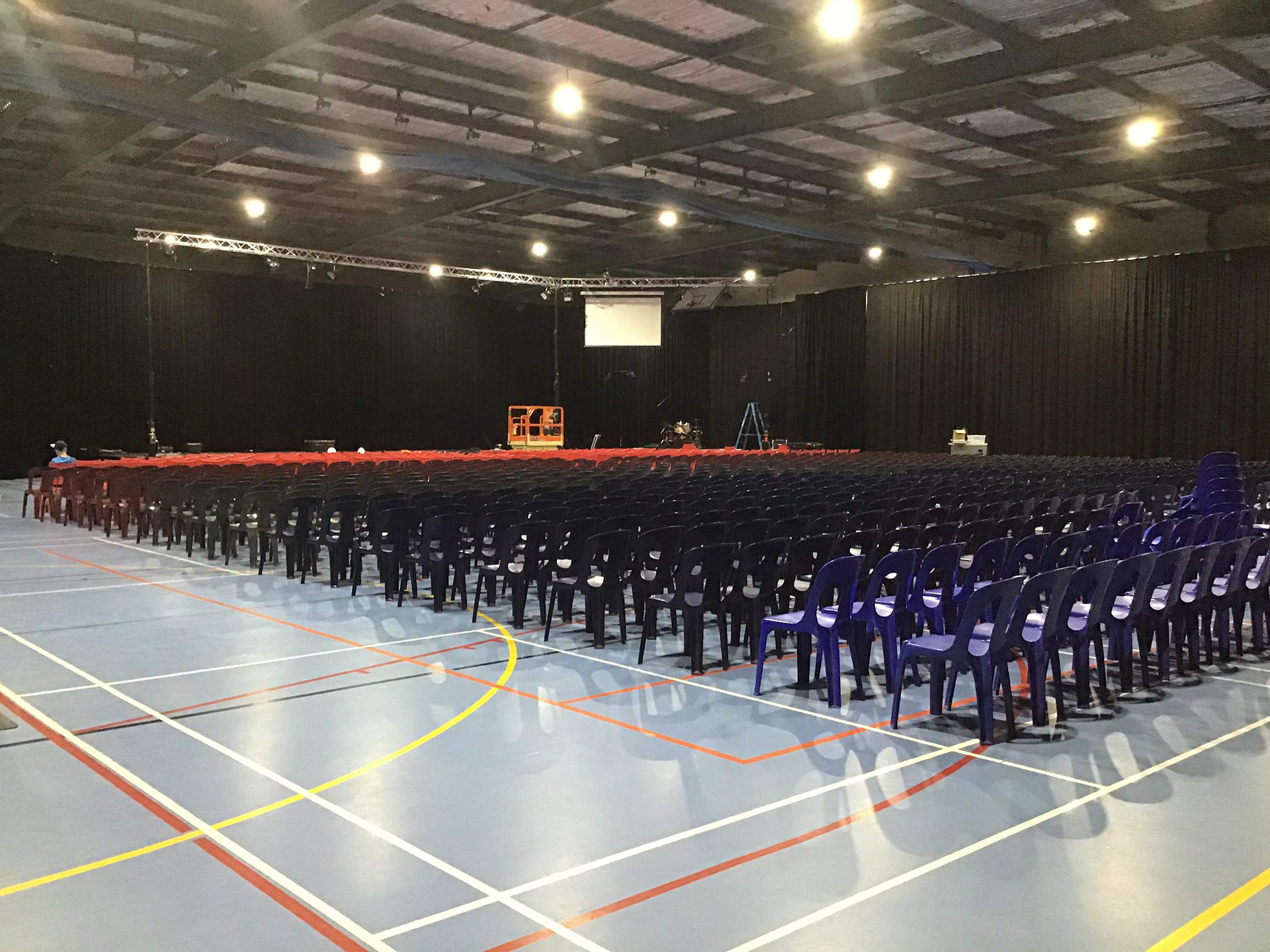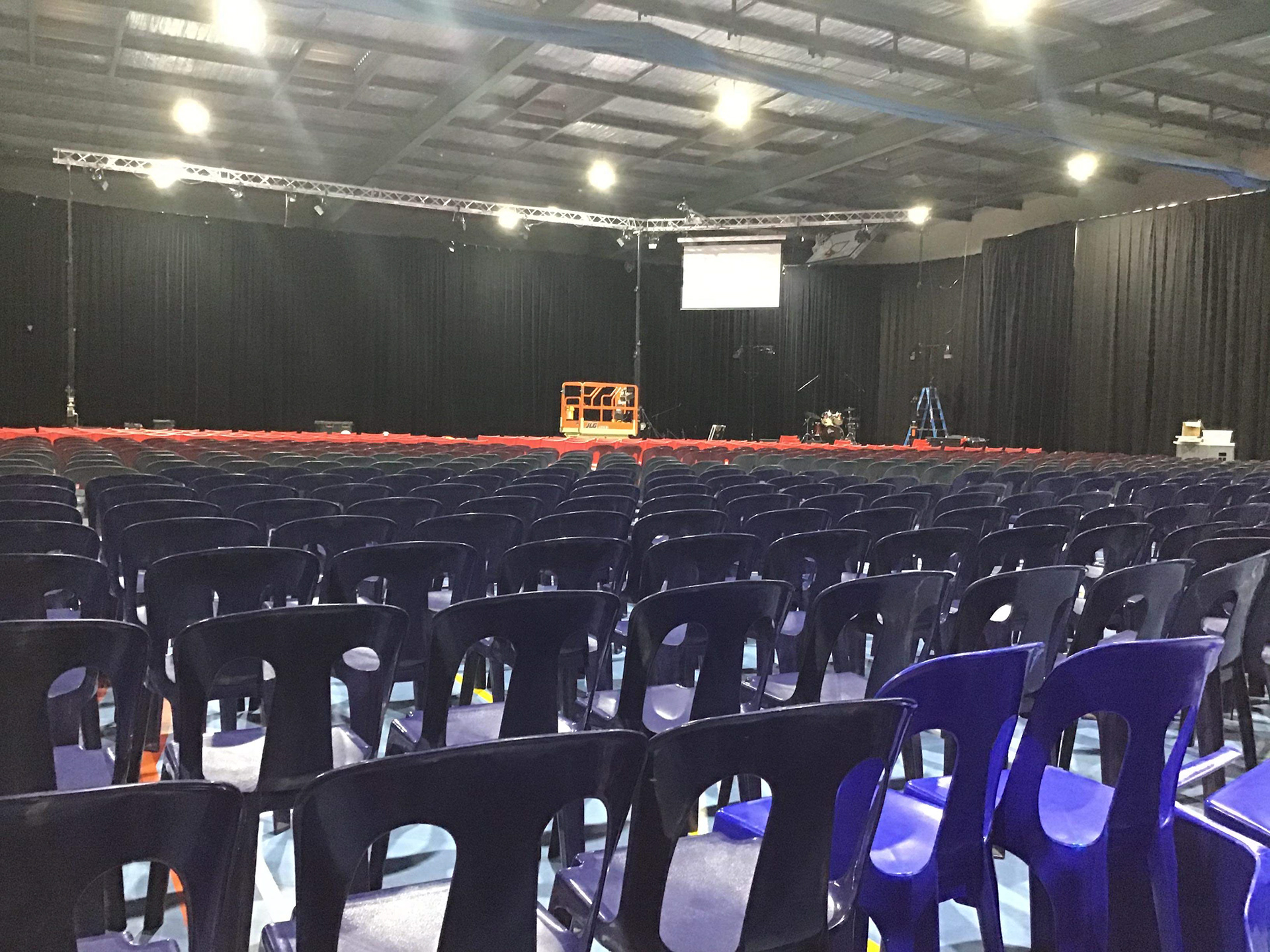 The 2019 Presentation Night for Emerald Secondary was held in their gymnasium. We were asked to plan, supply, setup & run the event for the school. This included the use of our Global Truss staging system, CurtainCall Drape system. 
The school asked to buy the lighting equipment, so it can also be used in their black box theatre space. We supplied them with 14x LED Pars from Showpro (18 Hex) & 6x 3m lengths of global truss F33 & a 30 degree angle.
The show consisted of 800 chairs our team moved from their classrooms into the space, 120m of drape, hanging on the curtain call drape system, 2x stages: 12m x 3.6m (For the presentation) & 6mx6m (for the bands), We setup the lighting we had supplied for them earlier in the year. Sound consisted of Audix microphones, Allen & Heath console, D&B Speakers for FOH & Foldback. We also supplied a 120" projector screen & projector to display a powerpoint. This was rigged onto the tri-truss for all to be able to see. It was a priority that the screen would be able to rolled back up with a motor when the band was playing.
Our team worked closely with the school to create the perfect event! 
We would love to work with you on your next event, contact us today for a free quote.
(you can also see some BTS shots during the setup)