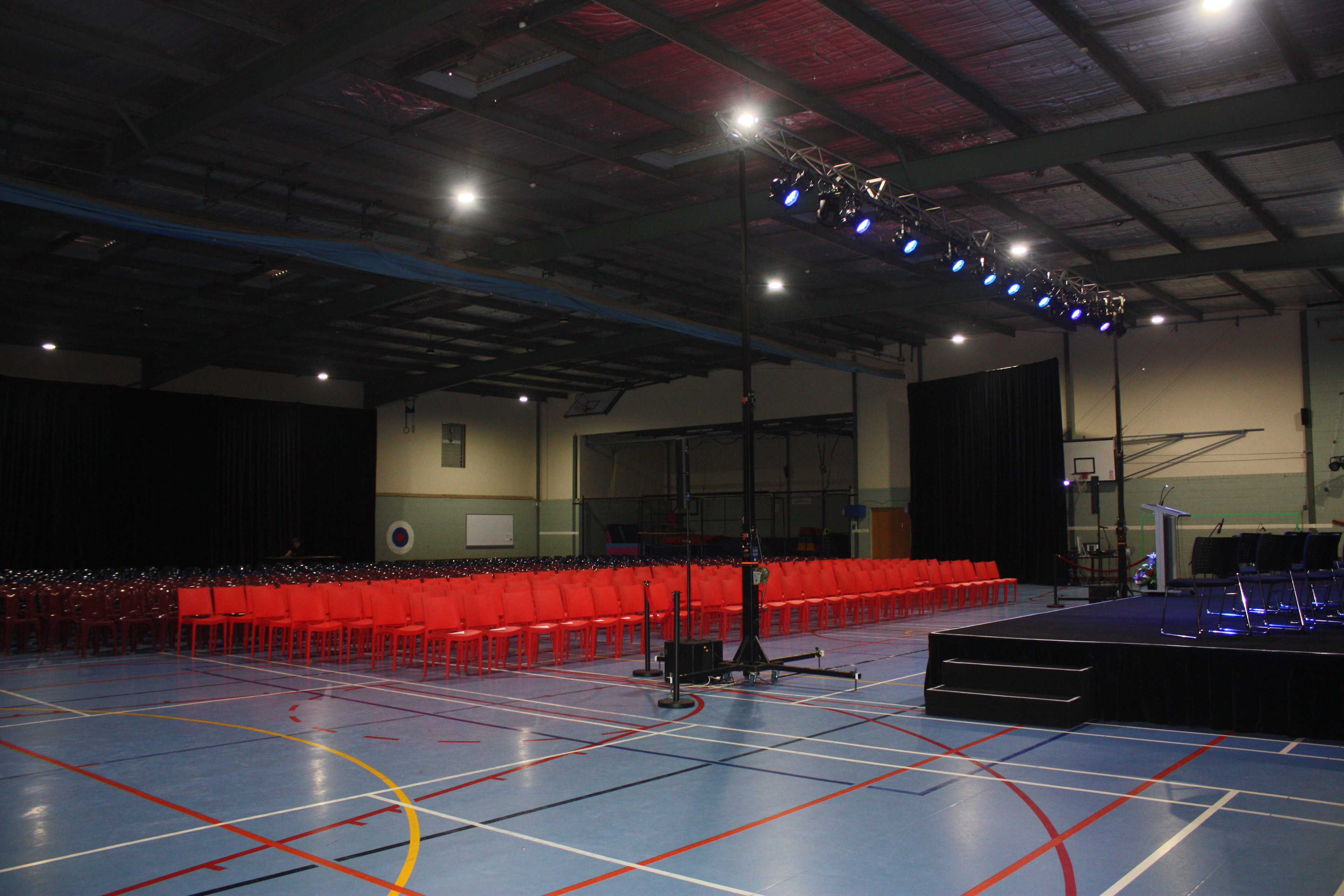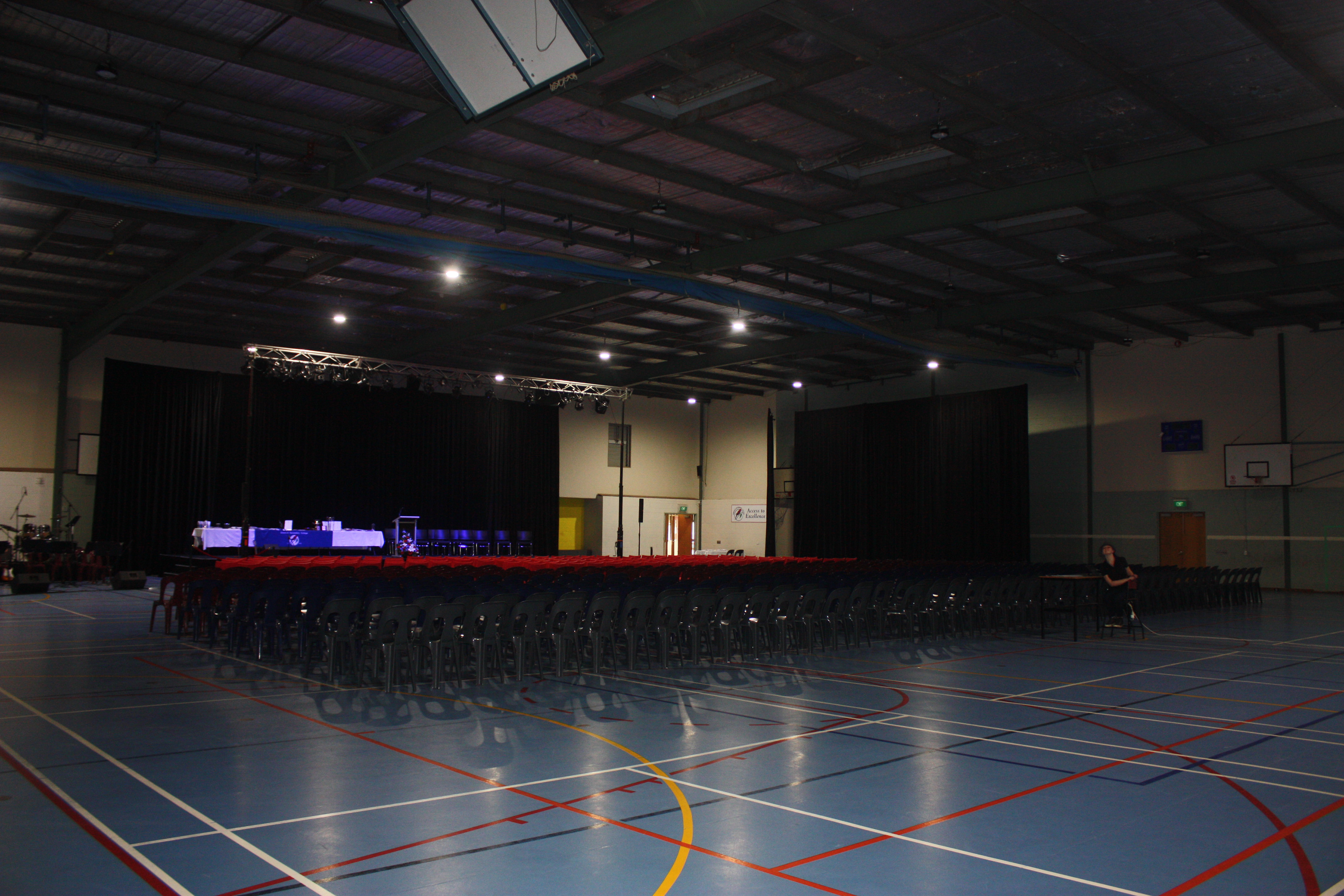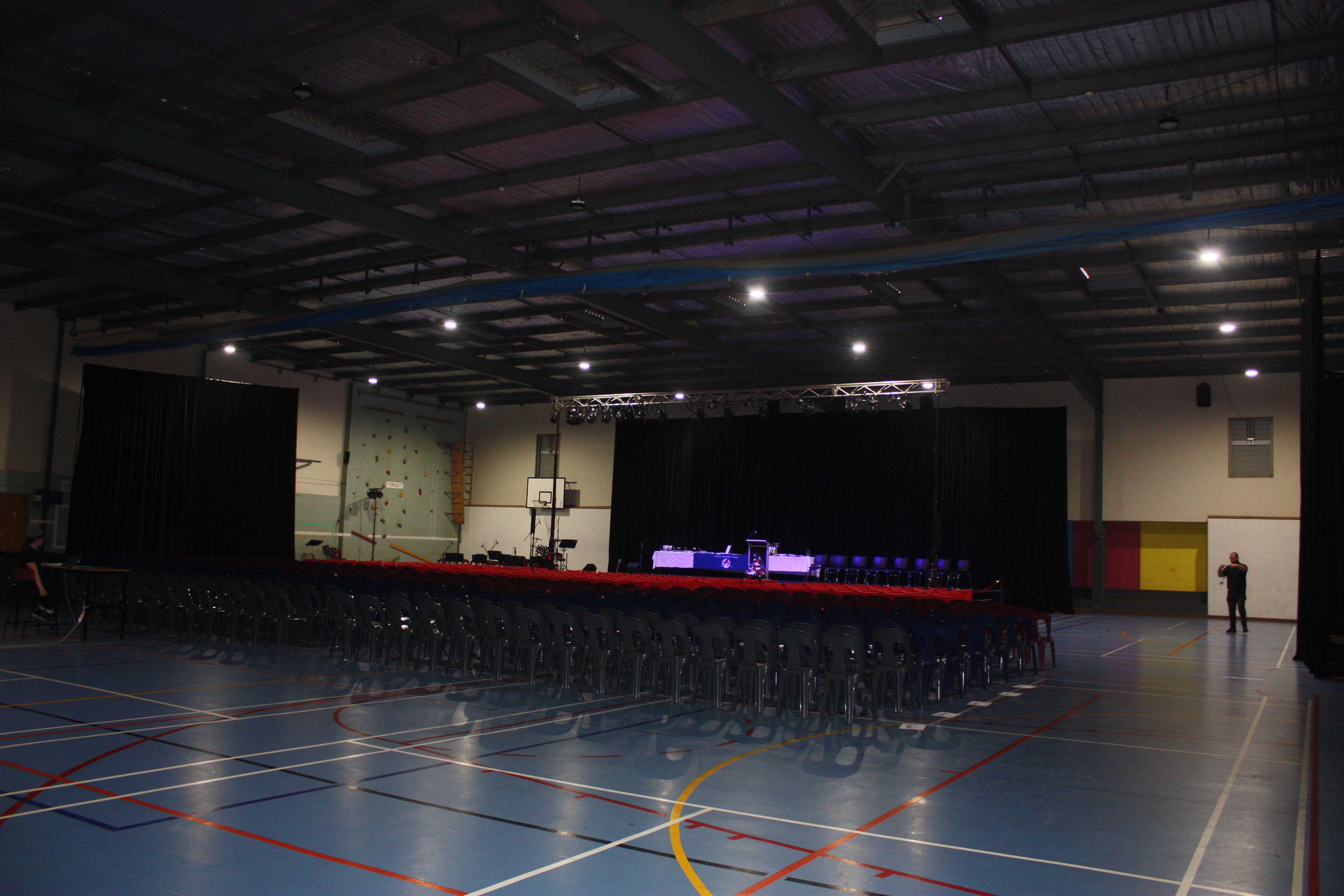 The 2018 Presentation Night for Emerald Secondary was held in their gymnasium for the first time. We were asked to plan, supply, setup & run the event for the school. 

The show consisted of 800 chairs our team moved from their classrooms into the space, 90m of drape, hanging on the curtain call drape system, 1 Stage: 12m x 3.6m (For the presentation) and a space for the bands, The lighting consisted of 16 LED pars & 2 American DJ InnoSpot Pros. Sound consisted of Audix microphones, Allen & Heath console, D&B Speakers for FOH & Foldback. 
Our team worked closely with the school to create the perfect event! 
We would love to work with you on your next event, contact us today for a free quote.